Fail videos. Vine compilations. Supercuts.
They're all over YouTube: great examples of fan engagement, a source of valuable data, and viewers love them. But you don't. You're claiming the same video over and over because for each piece of your owned content it contains, you're forced to enter a unique asset, policy, and claim type. Trying to place multiple claims probably makes you feel a little: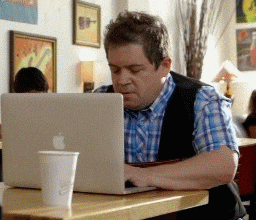 By popular demand, the Paladin platform now helps you to easily make multiple claims on a single YouTube video. With our Rights Monitor module, you can choose many assets or policies per video and place many claims at once, saving you time and repetition.
Check it out in the example below. Simply add a row for each claim you want to place, and select Asset IDs and specific policies for each. You can add as many as you need. Then, simply click "Claim" to trigger all claims simultaneously. That's it.
This feature builds on Paladin's existing capabilities that allow you to claim multiple similar videos (read: TV show episodes) with a single click, and to monitor fast-spreading ripped viral videos to claim your content before revenue opportunities are lost.
Compilation videos? No worries. Bring 'em on!
---
Watch this space for updates on smart YouTube rights management, multi-platform influencer marketing, and other online video industry hacks.