Top 10 Biggest Losers from YouTube's Latest Subscriber Purge
What Happened: YouTube Purged Spammy Subscribers
Earlier this month YouTube announced some channels may see a drop in their Subscriber counts on December 13th, stating "We've recently identified and fixed an issue that caused some spam not to be removed."
It's not unusual for YouTube to remove accounts. Over Q3 of 2018 YouTube removed over 1.6 million accounts, 79.6% of which were had community guideline violations for being misleading, spam, or scams.
Of the 30 million YouTube channels that Paladin Software tracks every day to power our Locator app, which helps businesses easily find creators to work with, we typically see around 500,000 channels lose 1 or more subscribers every day. However, from December 13-14 we saw a massive increase, showing over 2 million channels lost subscribers.
Small Channels Lost More Subscribers than Big Channels
Such subscriber loss appears to have affected smaller channels 3x more than larger channels in terms of the percentage of subscribers lost. This is particularly painful for emerging channels pushed below the 1,000 subscriber threshold required monetize their content with ads on YouTube.
Some data on how loss was distributed by channel popularity:
1,000+ Subscribers:
Average loss: 90
Standard deviation: 850
Standard deviation: 3%

Percent loss: -0.6%
10,000+ Subscribers:
Average loss: 220
Standard deviation: 1,443
Standard deviation: 1.5%

Percent loss: -0.2%
100,000+ Subscribers:
Average loss: 810
Standard deviation: 2,670
Standard deviation: 0.6%

Percent loss: -0.2%
So, who lost the most? Check out our handy table below to find out:
Which Channels Lost the Most Subscribers?
Most of this top 10 list shows big exceptions to the averages seen across the 30 million channels Paladin tracks. While it was more typical across YouTube to lose small percentages of total subscribers, most of the channels on this top 10 list took enormous hits.
There were a few channels in the top 10 who had more typical loss behavior though, with established YouTube players 5-Minute Crafts and WWE both losing small fractions of their base, despite losing 93,198 and 89,098 subscribers, respectively.
Overall, it's a good thing to see YouTube policing its ecosystem and prioritizing genuine engagement. Bye bye, bots!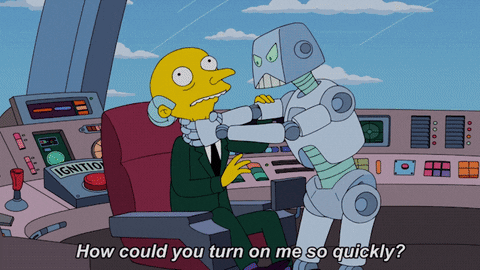 ---
Want to learn more about Paladin Software products? CONTACT US!
[email protected]
Comments